Hello, CONSUL community! We are very happy to announce Release 1.2.0!
Thank you all for your contributions and support!
Here are some of the new features and upgrades in this release.
Approval voting
A new style of voting in participatory budgets which allows users to vote a fixed number of investments, independently of their cost.
Collaborative legislation summary
A "summary" tab in a legislation process, displaying a summary of its phases, and allowing to download it in XLSX.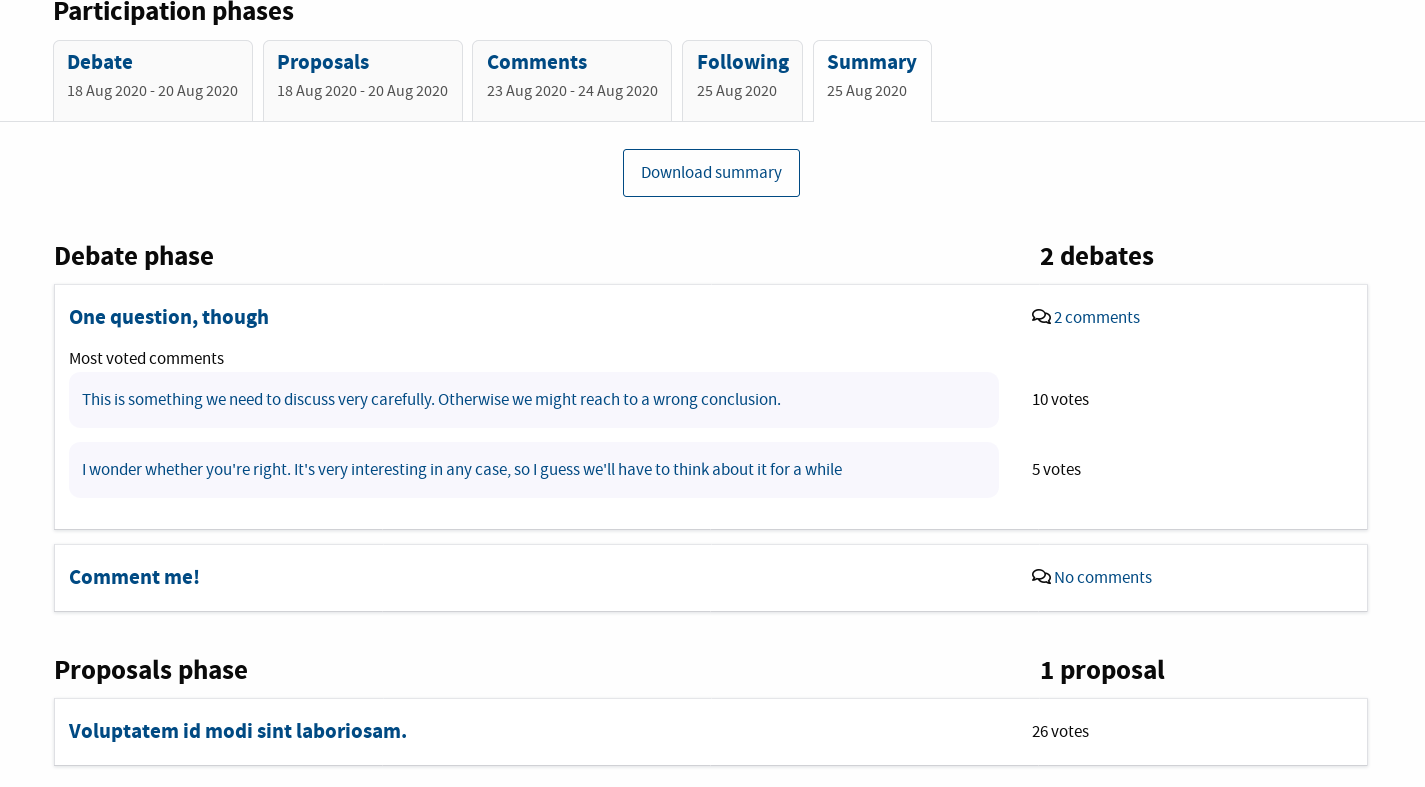 Ubuntu 18.04 compatibility
The CONSUL installer can now be used on servers running either Ubuntu 16.04 or Ubuntu 18.04
Errbit support
You can now self-host an exception mangement using Errbit. Using Rollbar as a third-party service for this task is still supported.
Maintenance
We've done a lot of maintenance tasks, refactorings and bug fixes, including upgrading to Rails 5.1, Ruby 2.5.8 and jQuery 3.5.1.
CONSUL is now available in languages such as Bulgarian, Catalan, Spanish from Peru, Euskara, Georgian, Occitan, Romanian and Serbian (Cirylic).
Review the Changelog to see the complete details of the release and the Release notes for instructions on how to upgrade.
Thank you all!