Hi All,
great work, thanks to all team.
I have installed a demo version of consul on a centos 7 box and dealing with it for a while.
There is one thing I can't figure ot about user roles assignment. The admininstration documentation states,
""""Users can have additional roles, allowing them to use special interfaces or functionalities
of the platform. To mark a user with a role enter in the proper subsection, search the user
in the top field by name or email and then click in the "add" button next to the user
name. To revoke a role, search the user in the same search field and click the button
"delete" next to the user name"""
however our users page does not have the "Add" button or I just couldn't find it.Pleas check the screenshot below.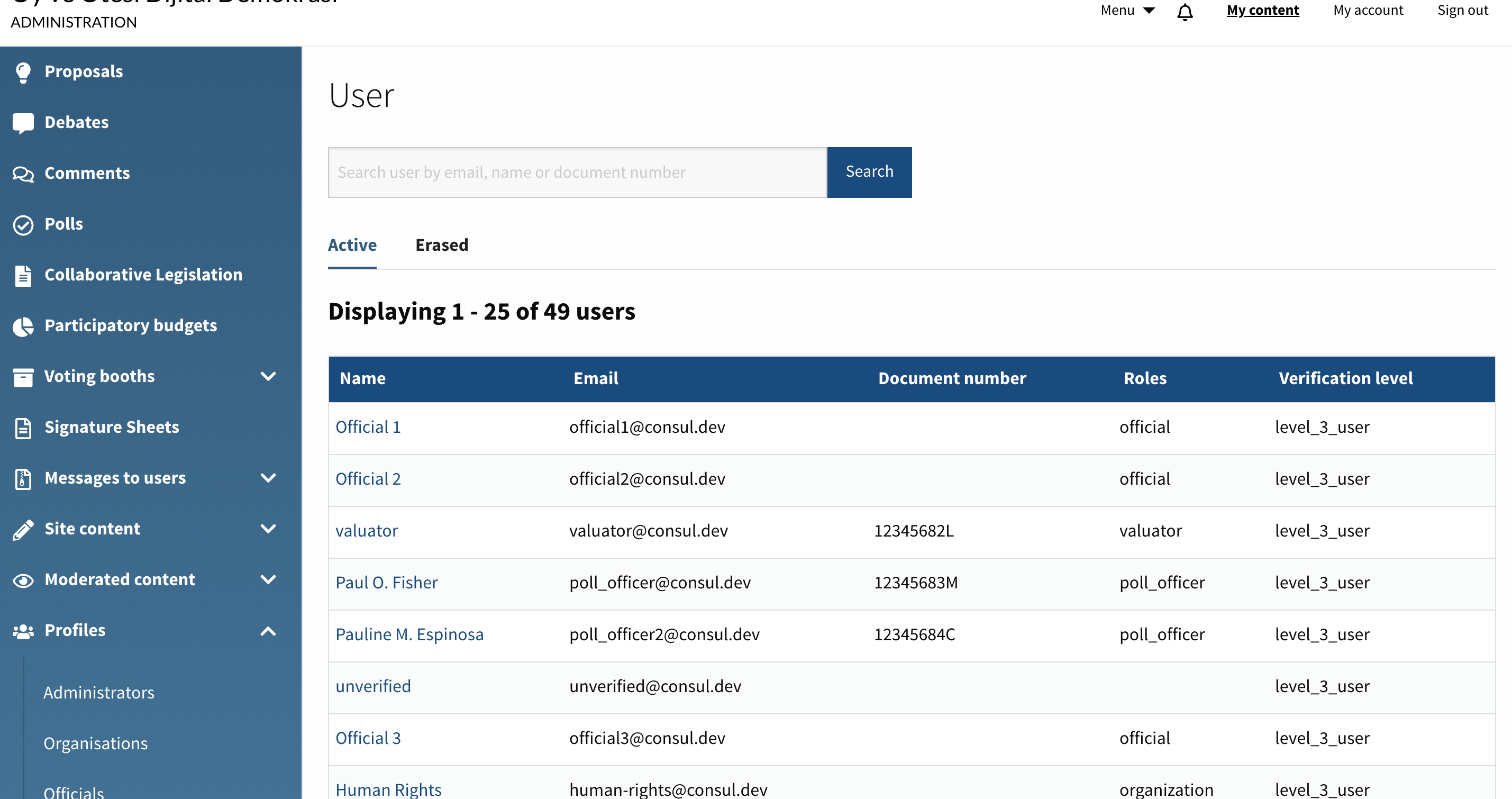 I can't be sure whether because it is a staging installation or if there is a setting where I need to allow a superadmin to manage user roles (which doesn't make sense) but the case is I can't assign roles to users
Any help will be appreciated.
Regards.